Hide Details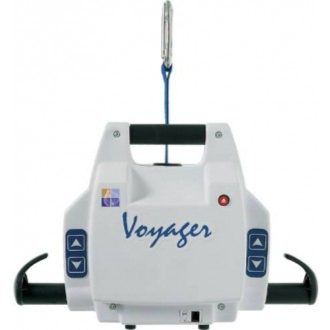 Arjo Voyager - The Original Portable Lift
The Arjo Voyager Portable Lifter is one of the lightest portable lift on the market today, weighing only 12 lbs. with the battery and lifting up to 440 lbs.
The Arjo Voyager's lightweight design allows for portability and easy attachment to the optional Easytrack trolley. The smooth, quiet operation ensures the person being transferred is safe and comfortable.
Features
Lightest portable lift on the market, only 12 lbs.
Smooth, quiet operation
Patented Quick Release feature prevents having to lift the Voyager onto the rail
Optional overhead ceiling track
Floor to 48" lift range
440 lb. maximum lifting capacity
Built for Easytrack Portable System
Hide Details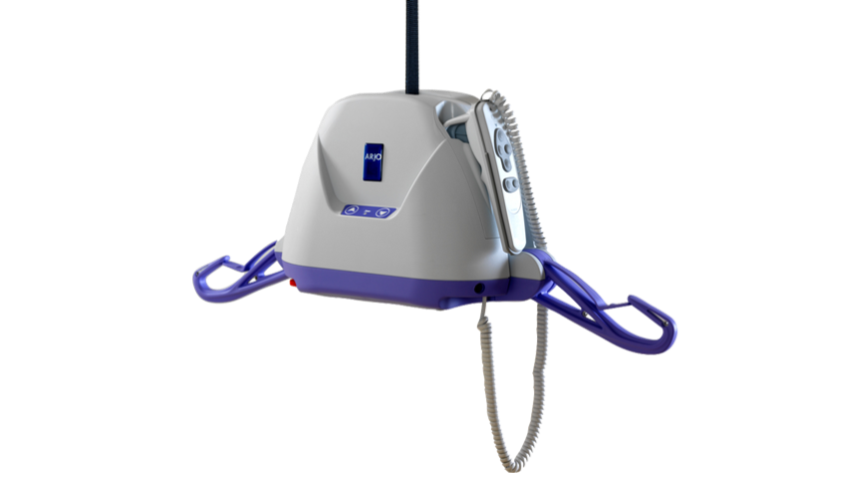 Arjo Maxi Sky 440- The Newest Upgrade
The ultra-light Arjo Maxi Sky 440 is an easy-to-operate portable ceiling lift system that allows a single caregiver to perform transfers using a handset control, without stress or strain, and with no manual lifting.
As it is easy to move around and quick to attach to a gantry or track, this portable system can be rapidly set up wherever patient handling is required. Arjo Maxi Sky 440 is the ideal choice for healthcare facilities where flexibility is a high priority.
Features & Benefits
Smooth operation
The controls are easily accessible on the handheld control unit and the front of the lift cassette. The electronic soft-start and soft-stop makes it easy for the caregiver to ensure the lift can always be stopped smoothly and safely in exactly the right position.
Built-In safeguards
Features such as a brake, manual lowering system and stopping device safeguard the resident/patient in the event of an emergency. A power limiter prevents lift use when the battery is low.
Simple maintenance
Changing the battery in the lift cassette is easy and requires only a screwdriver. A red light on the lift cassette alerts the caregiver when servicing is required. The modular design means replacement components can be simply snapped into place.
Full range of slings
A complete range of loop slings is available for use on the two-point spreader bar. The wide-set sling hooks make transfers more comfortable for the resident/patient. An additional strap, known as the Tarzan hook, allows smooth and easy transfers between track systems or rooms.
On track
The tight radius of the curved track sections enables layouts with superior space utilization. The track sections fit together using a unique pin-locking system, and once in place, the seamless joints provide a smooth ride for the resident/patient during lateral transfers.