Hide Details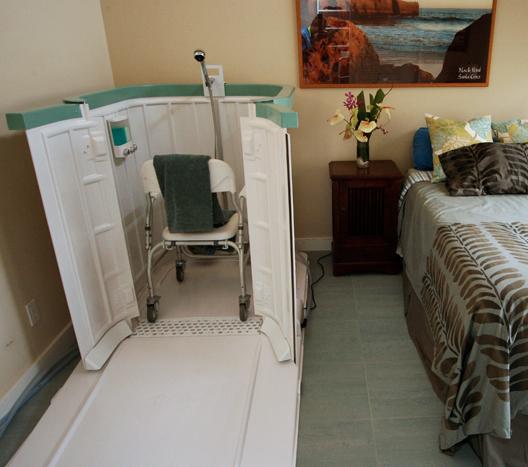 Shower Bay
Shower Bay is a safe and portable shower designed for wheelchair users. It provides a true shower experience without dangerous wet-environment transfers or expensive home renovations. The Shower Bay is perfect for renters or those who simply cannot afford to remodel their bathroom. It's unique design allows for quick assembly in any room of the home. Just snap the unit together, connect to a standard faucet, turn on the pump, and you're ready to enjoy a relaxing shower
Specs
Shower Base and Ramp:
80" Length
43 3/4" Width
Overall Height:
50 1/2" Height
Hose Length:
35' *
Power Cord:
12'
Hide Details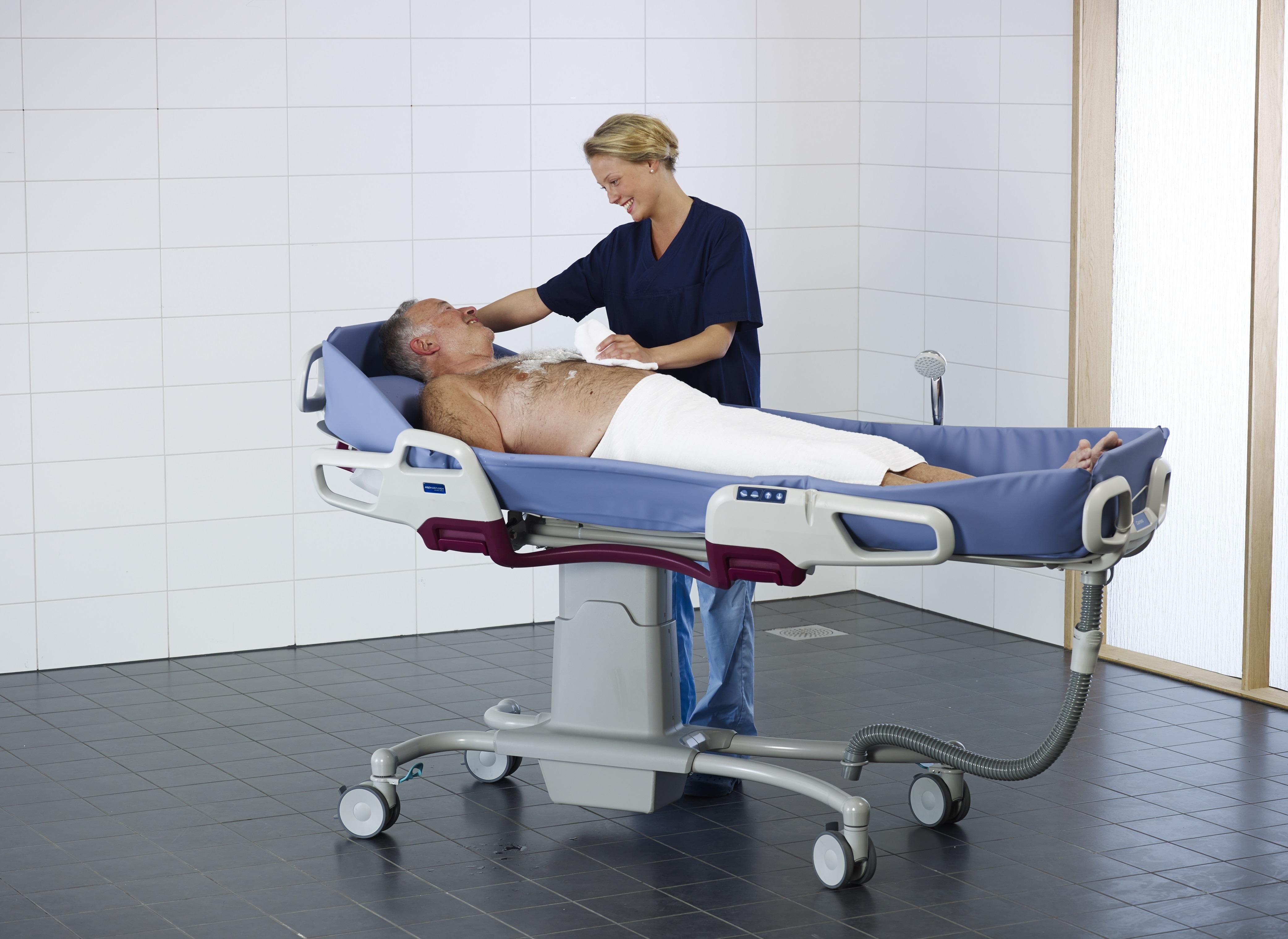 Shower Trolley
Height-adjustable shower trolleys ensure the best possible working posture for caregivers during resident/patient showering, hair washing and pedicure sessions. ArjoHuntleigh shower trolleys provide a comfortable and dignified hygiene experience for the most dependent residents/patients.
It enables the caregiver to transport residents/patients from the bed to the shower, and back again, without any manual lifting, thereby reducing the risk of back injuries.
The trolley is easily adjusted from either side at a comfortable working height.
Concerto/Basic shower trolley system includes three versions with following characteristics:
Concerto hydraulic
1600, 1900 and 2250 mm (63", 74 3/4" and 88 5/8")
Manual raising and lowering
Straight steering
Tilt stretcher function
Horizontal lock
Concerto electric
1600, 1900 and 2250 mm (63", 74 3/4" and 88 5/8")
Electrical raising and lowering
Straight steering
Tilt stretcher function
Horizontal lock
Basic
1900 mm (74 3/4")
Manual raising and lowering